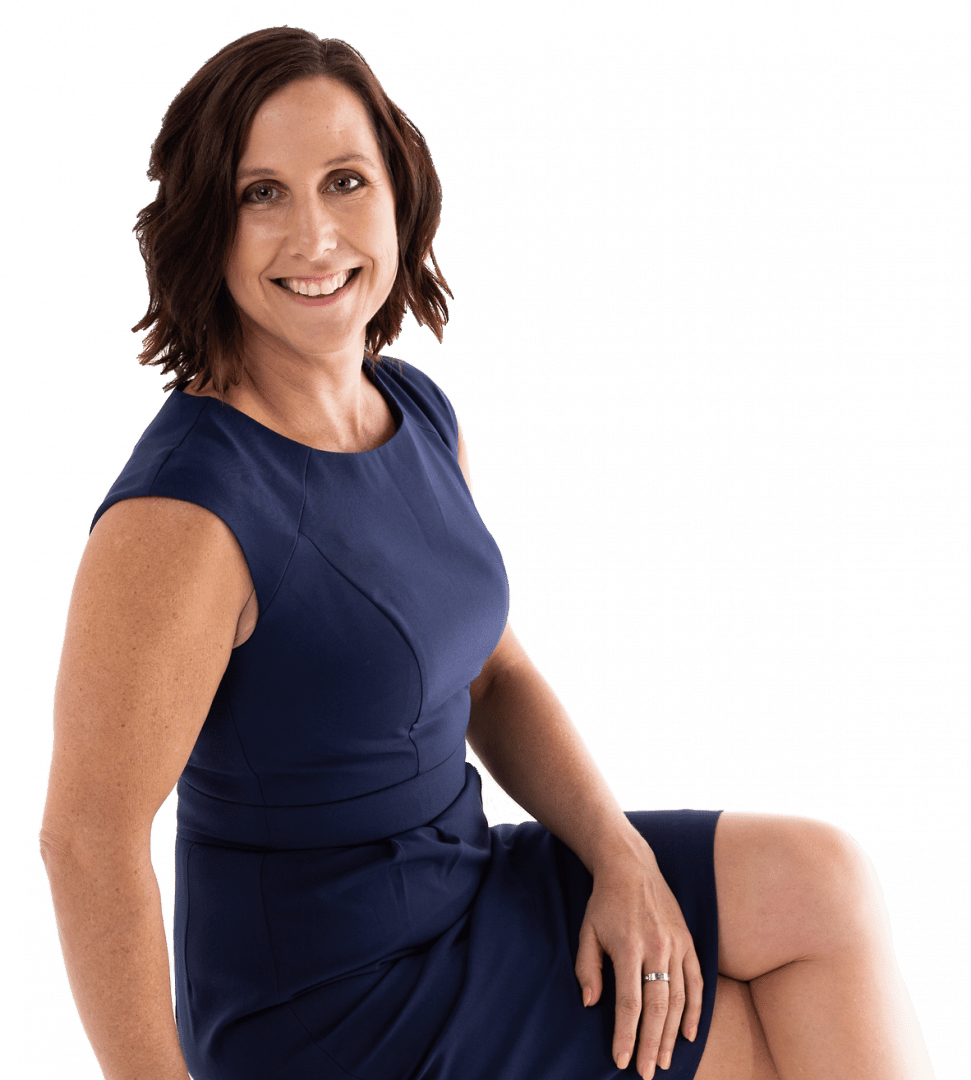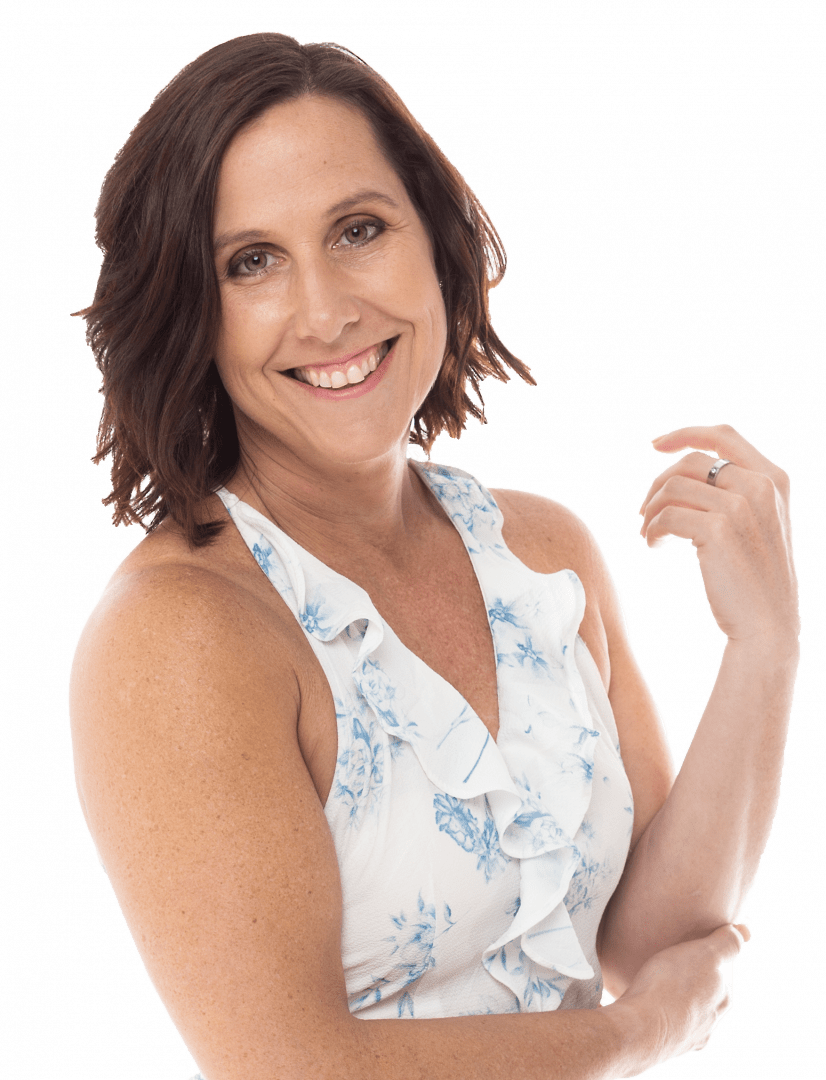 About Chantal :
Marketing Business of the Year 2023:
Digital & Social
If you've started a business, you know how lonely it can be
There's a lot to navigate and no guarantee anything will work. Plus, your inner critic can leave you frazzled.
That was me.
New to Australia, with a family to take care of. I had no start-up capital, no marketing experience and no business network.
I wish I knew then what I know now, because figuring it out on my own got overwhelming.
Still, I did it.
And I made it to a thriving six-figure business.
But it didn't end there.
People around me reached out because they were struggling with their businesses.
"How did you do it?" they wanted to know.
The conversations that followed were the beginning of a new journey.
Today it's my mission to make your path much clearer than mine was.
I'll show you how to have fun while staying in love with your business.
I've seen again and again how it works for my clients.
And I want that for you.
The lessons I've learned that will boost your business
One of my proudest moments was buying my first property on the Gold Coast. After 12 years, it symbolised the recovery of everything I'd sacrificed to start fresh in Australia.
But of course, I had gained so much more than a house.
I had:
collected the right knowledge to give me clear direction
grown an online network that reached far wider than I ever could have in person
learned strategies to make business easier, so I could have quality time with my children
developed systems that ran independently, so I could regularly take time off
nurtured a constructive mindset to tackle my self-doubt
Most importantly, I realised I could help others do the same.
I get a buzz from turning up every day, knowing I can walk alongside men and women like you, to see you:
become more productive,
and make your business more profitable
so that you get to play more.
Sticking to What's Important
These key values guide my approach to your business:
Understanding the 'WHY'
Your path to marketing success accelerates when you have clear direction. As a national-level triathlete in South Africa, I learned a lot about discipline and the importance of showing up. But to get the best results, I needed a coach to show me HOW and WHY my training would work.
As a business coach, I do the same to help you get the win.
One size does NOT fit all
Your plan will be different to anybody else's. Some business owners are extroverts. Others are introverts. Some learn visually, others verbally. Some love social media, while others avoid it. We draw on your strengths rather than holding you hostage to something that doesn't come naturally.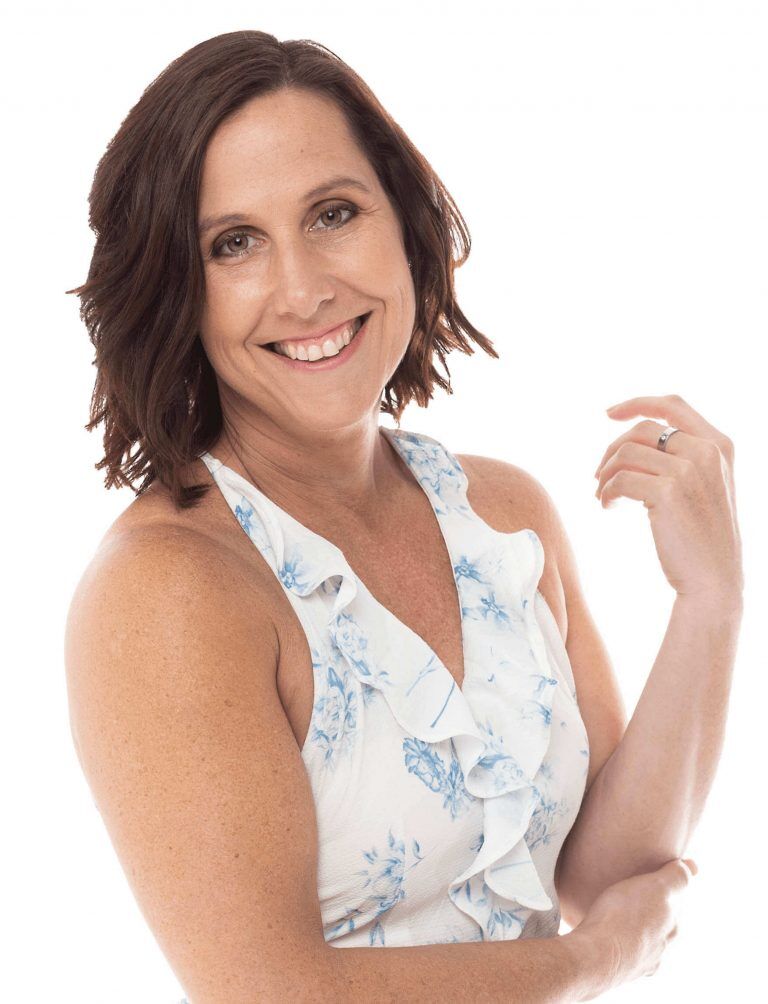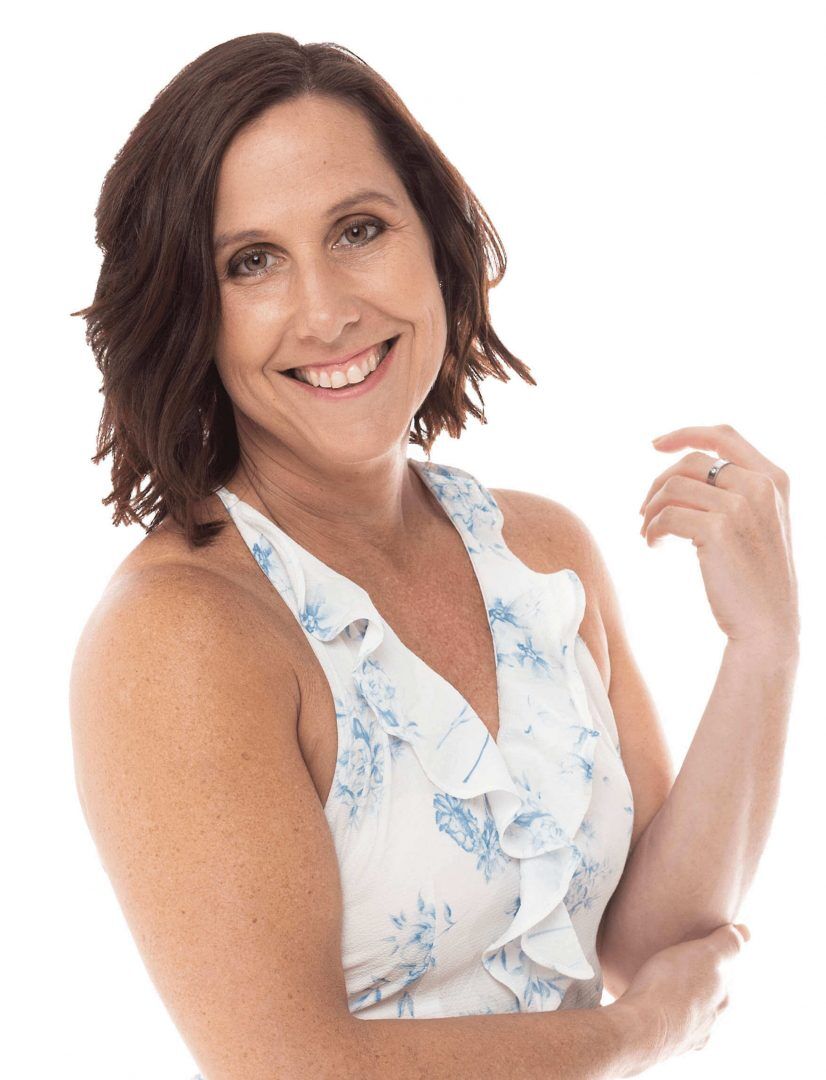 Fun marketing is possible
I enjoy marketing, and you'll enjoy it much more when you're set up for success.
Promise.
Manageable routines and systems turn challenges into wins. The more results you get from new skills, the more gung-ho you'll feel. Before you know it, your online marketing will be effortless.
Balanced lifestyle is essential
As a busy mum with 20 years' experience in the health and fitness industry, I know how important a balanced lifestyle is. The good news is, I guarantee you can have that.
Fun, adventure, healthy eating and being active are all aspects that improve overall performance, so we keep your plan holistic. Your new strategy will be realistic for you and avoid exhaustion.
Success begins with mindset
I used to believe it took hard slog to make money until I noticed successful business owners having way too much fun for that to be true. Curious about why some of my clients were extremely successful while others floundered, I explored the impact of mindset. My qualifications now enable me to help you reset limiting beliefs and unblock your mental path to business success.
I loved my time with Chantal. I wasn't sure what I needed to do to get my business on the right path and there is so much info online. Sitting down with Chantal made the path clearer and achievable! I can do this! Thank you Chantal! I look forward to working with you again!
Working with Chantal took me back to basics of DIY Facebook Course, then private sessions to assist build clarity and growth for my business. Her ability to quickly pivot and see a bigger picture helped in so many ways from her personal brick and mortar business to online business experience. These sessions were so instrumental in setting up boundaries, which meant empowerment of self flowing into other aspects of life.'
Uprooting
In 2008, my husband and I sold up everything we had to move from Durban, South Africa, to the Gold Coast here in Queensland, Australia. He started the promised job while I looked after our three young children.Two redundancies later, I had to do something to support our family. I had experience as a physical trainer and triathlete, but with many others like me on the Gold Coast, it was difficult to establish a brand that stood out.
Navigating a Business Start-up
With no budget for advertising, and no marketing knowledge, I turned to free or cheap online resources for advice. I taught myself, but it was hit-and-miss. Either the content rehashed what I already knew, or I needed help to fully understand it.
I began to play with posts on Facebook and found I could use them to connect with people and gain wider customer reach, without spending a cent. Even better, I could work late at night when my 1-year-old and 4-year-old twins were asleep.
Breakthrough
In time, and with great patience, my strategies gained traction and I learned to juggle the Facebook algorithm.
Three years later, my business in personal training was booming. In fact, it was going so well that within five years I opened a health, wellness and fitness centre. And a few more after that.

Qualifying Further
I believe in lifelong learning.
To build on my lived experience of business, I've completed Certificate 3 in Business, and a Diploma in Social Media Marketing.
To equip my clients with evidence-based tools for growing a healthy business mindset, I've completed studies in neuro-linguistic programming and hypnosis.
Now I use my tool kit to equip you to build the skills, strategy and systems you need.
Let's take the stress out of your online marketing and put the fun back in.
Join Me In Deeper Conversations About
The WHY & The HOW
Want to build a far-reaching online voice without killing yourself in the process?
You do need to bring your strengths to the table.
You don't need to spend your life on social media.
Learn how to take control of your online marketing. I invite you to jump in and take advantage of more here.
Keen to chat? Send me your details and I'll get back to you.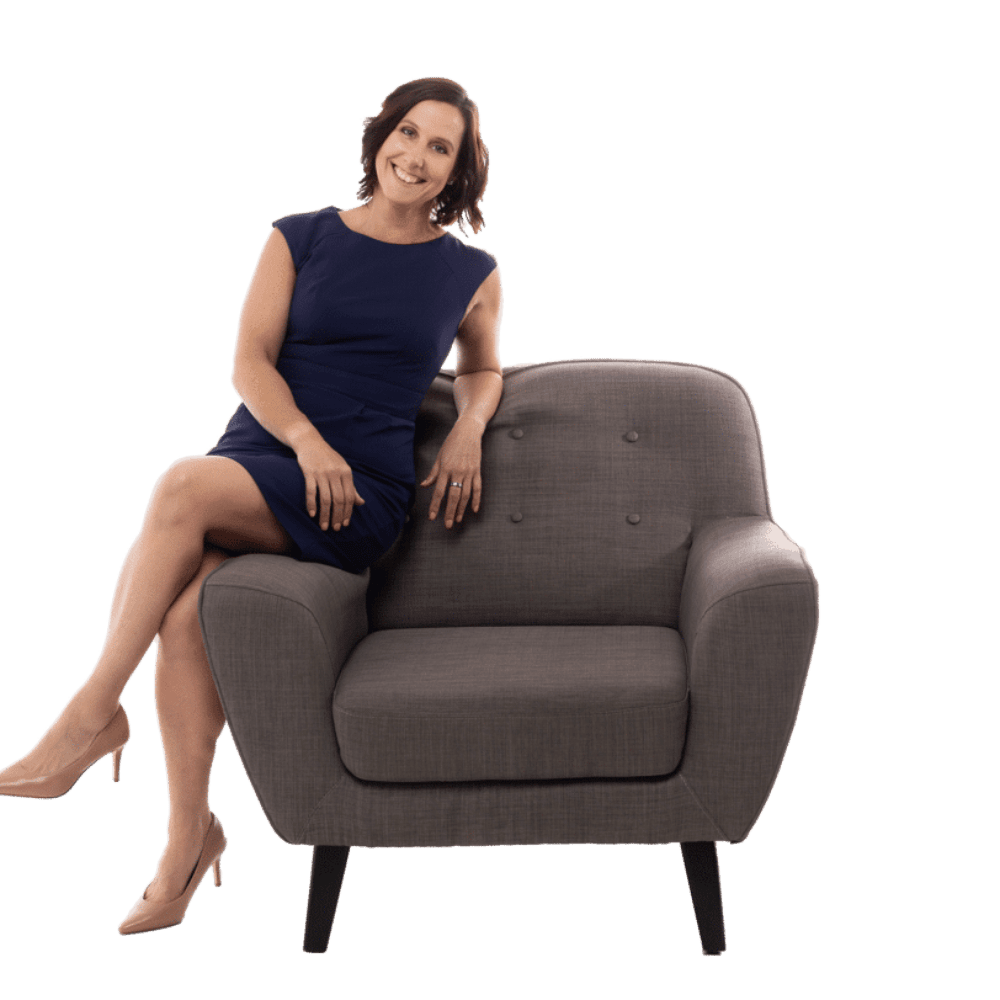 I had a 30 min phone meeting with Chantal and she put everything into perspective and put me back on track, highly recommend her services. Don't waste your time looking for solutions when the solution is right in front of you. Very helpful! 🙌
OMG. I can't even begin to tell you how amazing Chantal has been at teaching me how to manage my social media, create FB posts, IG stories and do all the things needed to elevate my profile, which before either seemed to hard or I just couldn't be bothered doing. She's made it all so simple! Thanks Chantal.
I have worked with businesses, their spouses, and team members who have been in business but not making any money because they are trying to do too many things and not getting their marketing strategy right. While working face-to-face with people is not especially innovative, it is about listening to your target audience and delivering a powerful and useful service that meets their needs and helps them move to the next phase of business. I do not duplicate strategies; everyone I do is unique and considers my clients to be not techy or have no marketing experts. I work on their strengths and consider that their unique strategy is user-friendly and enjoyable for the business owner.
Industries that I've worked successfully in
Business Coaches
Consultants
Social Media Expects
IT Services
Website Designers

Copy or Content Writing

Marketing Specialist

PR agent

Real estate Agents

Network Marketers

Party Planners

Loan Agents

Authors

Property Managers
Graphic Designers
In-home beauty services
Interior decorators
Personal Chefs
Personal Trainers
Photography
Crypto Currency
Financial Advisors
Mortgage Brokers
Accounting/Bookkeepers
Property Investors
Architects
Spiritual Coachers
Health Professionals
Nutrionist/Weight-loss coaches
Sports coaches
Videotaping and editing
Bloggers
Genealogy research
Life Coaching
Organizing: home or office
Travel Planner
Virtual Administrative assistant
Alternative Health Services
C Suite
Lawyers
Cleaners
Podcasters
NDIS professionals
Hypnotherapists
Reiki Teachers, Product Based Business
Psychologists
Counsellors
Tradies
Builders
Accountants
Bookkeepers
Online Course Creators
Influencers
NLP Practices
Mindset Coaches
Some brands we worked with…
Strikehold Australia
Goodmix
Sobah
Mother Natures Daugther
Tullamore Farm
Shepherd Reality
Christine Innes
Heal Yourself Expo
Business Blueprint
Beaumont Air Conditioning Solutions
Total Driver
Entire Bookkeepers
Ignition Accountants
Sandy Forster Wildly Wealthy
BCV Plumbing
Less Pest More Control
The BLOCK Contestants
Business Sight
Admins the Answer
The Ladies Finance Club
Bx Business
Associates to:
Gold Coast Active and Healthy Alliance, Gold Coast Referral Network, Business Owners Ignite, Master Plumbers Association, Association of Wall & Ceiling Industries Queensland, Smarty Grants, BusinessSight, Small Business Expos, Business and Jobs Expo, Speednetworking, Gold Coast Referral Network, Bx Networking, BConnected, Ladies Finance Club, The Block Contestants, Beam in Business, The Corporate Escapist, 48 Hour Author
Are you a business owner who is completely overwhelmed by this new era of online marketing and managing your social media and email?
Well, I help business owners gain skills, systems, and strategies so they can make simple sales without paying for ads. I show them how to stand out, get found, get more clients, run events, network, and grow their business all using online marketing strategies.
Would you like to discuss your online marketing? Book a phone call!
– Chantal
Book a one on one phone call to find out what businees services would help your business best!